Andreya Lombardi
Hey! Wow, thanks for dropping by! This is my first official blog post, on my first official blog! For those of you who don't know, my name is Andreya Lombardi. I'm a first-time author, with a debut novel that came out in July of 2020. The accursed year. Well, I was on furlough from my job and figured I should do something with this precious time (all of three weeks before I was pulled back to work). So I decided to publish a book I've been on and off with since 2017. So many revisions, so many challenges. Between that time I was pregnant, lost a job while pregnant, caught a new job, and planned on moving to another state. Wowzers what a ride! But through it all, I'm glad I decided to make that transition from being a non-published writer to an indie author.
I want to dedicate a personal space to draw out my ideas, my journey thus far as an independent author, and to have a place to talk about my books, my new releases, my trials and tribulations with the entire process of writing, editing, marketing, etc.—just everything writing-related really. It's actually something I've been against for years, given I absolutely abhor having the spotlight on me, but I do want to finally reach out to my readers and my audience in the best way I know how (or at least the second-best!), and that's through opening up and letting people know me for who I am.
I plan on making more of these entries split between podcasts and journals. The reason why I would lean toward podcasts because it's a lot easier for me given my lack of time, and I feel better being able to relay my thoughts through articulation. First and foremost, I want to emphasize I in no way am a pro author. I'm still trying to partner up with a publishing house, big or small, to open my doors in the author world. With that being said, I know I'm not perfect and that I'm not only a flawed individual, but a flawed author as well. I consider the feedback I get from my readers (valid actual feedback), and strive to do better in my next books. I have so far gained a followship of about 1k subs in the two and a half months I've decided to push my efforts into marketing, and I only hope to learn and grow more from here on out.
So if you like what you hear, and want to learn more about me, stick around! This is a personal blog, I will tackle a lot of subjects about writing, and about myself. I'm not being endorsed, nor paid to say or write anything. So it's all coming straight from the heart.
Stay tuned, and stay safe!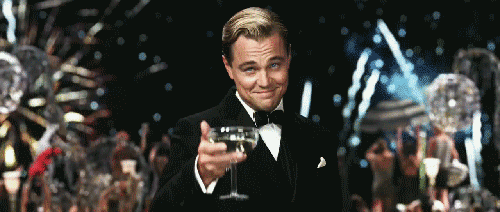 #amediting #darkfantasyauthor #wordgasm #writersofinstagram #writersoftwitter #writinglife #creativewriting #IndieAuthors #selfpublishing #storystarter #blognewbie #debutauthor #writersnetwork #dessa #adultfantasy #shadowlandsaga #epicfantasy #lightnovels #sleightlyoutofhand #andreyalombardi #syreene #cabil #newblogpost #ontheblog #authorsofinstagram #swordsandsorcery #darkfantasy #reverseharem